Hi guys,
in advance, thank your for the help.
I've been using Filebot and Filebot Node to tidy my Synology's Media Library (especially Movies).
For a couple of weeks, I can't use Filebot Node filter section as the second part of the GUI is missing (see following screenshot).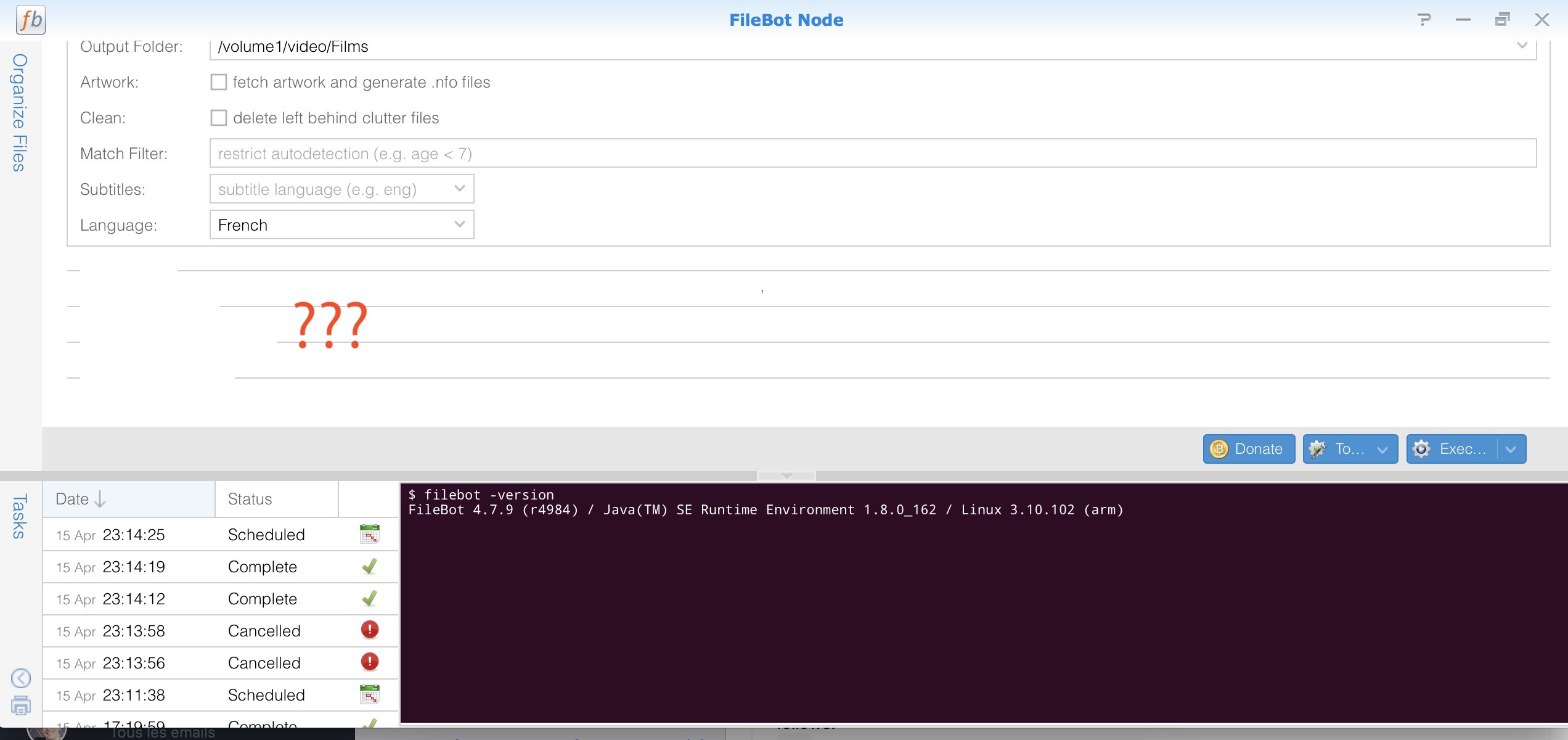 I uninstall et re-install everything thinking it was an error from NodeJS or something like that but he result is always the same.
I decided to counter the problem by editing scripts with SSH in /usr/local/filebot-node/data/task but I cannot make the --filter works correctly.
Does anyone know why the part of the GUI (with File filters, Custom formats, Automated Media Center) is missing ?
For your informations :
DS416j
DSM 6.1.6-15266
Filebot 4.7.9
Filebot 0.2.4
NodeJS V.4
Unofficial Java installer 1.8.0
Thank you !