If automatic matching doesn't work for your files, then you'll want to drop in files and episodes manually, and selectively so that they align naturally:
https://www.youtube.com/watch?v=btNSv7A ... nd&index=3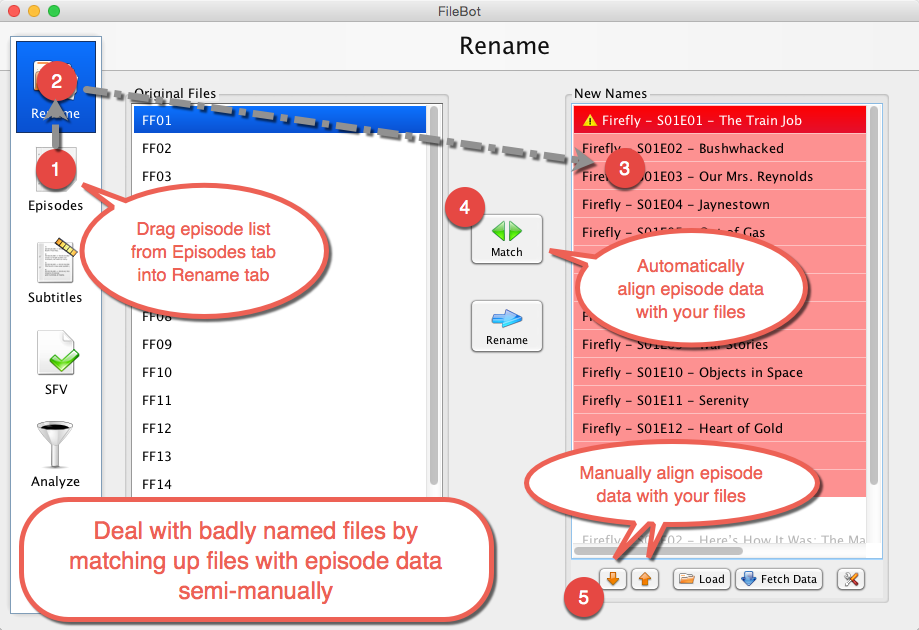 You can also delete individual items
(i.e. SHIFT+DELETE)
from
Original Files
or
New Names
which then naturally realigns all subsequent items.

Please read
How to Request Help
.