Hello Community,
i am new in this forum and i have a small problem with getting started the fileBot Node on my Sinology.
First of all i will give you a few informations about my system requirements.
I have a Synology DS 713+ installed with the second Beta-Version of DSM 6.
I installed:
-Java V7 --> runs perfect
-FileBot V4.6.1 --> runs perfect
and FileBot Nodes V0.1.7 --> didn't start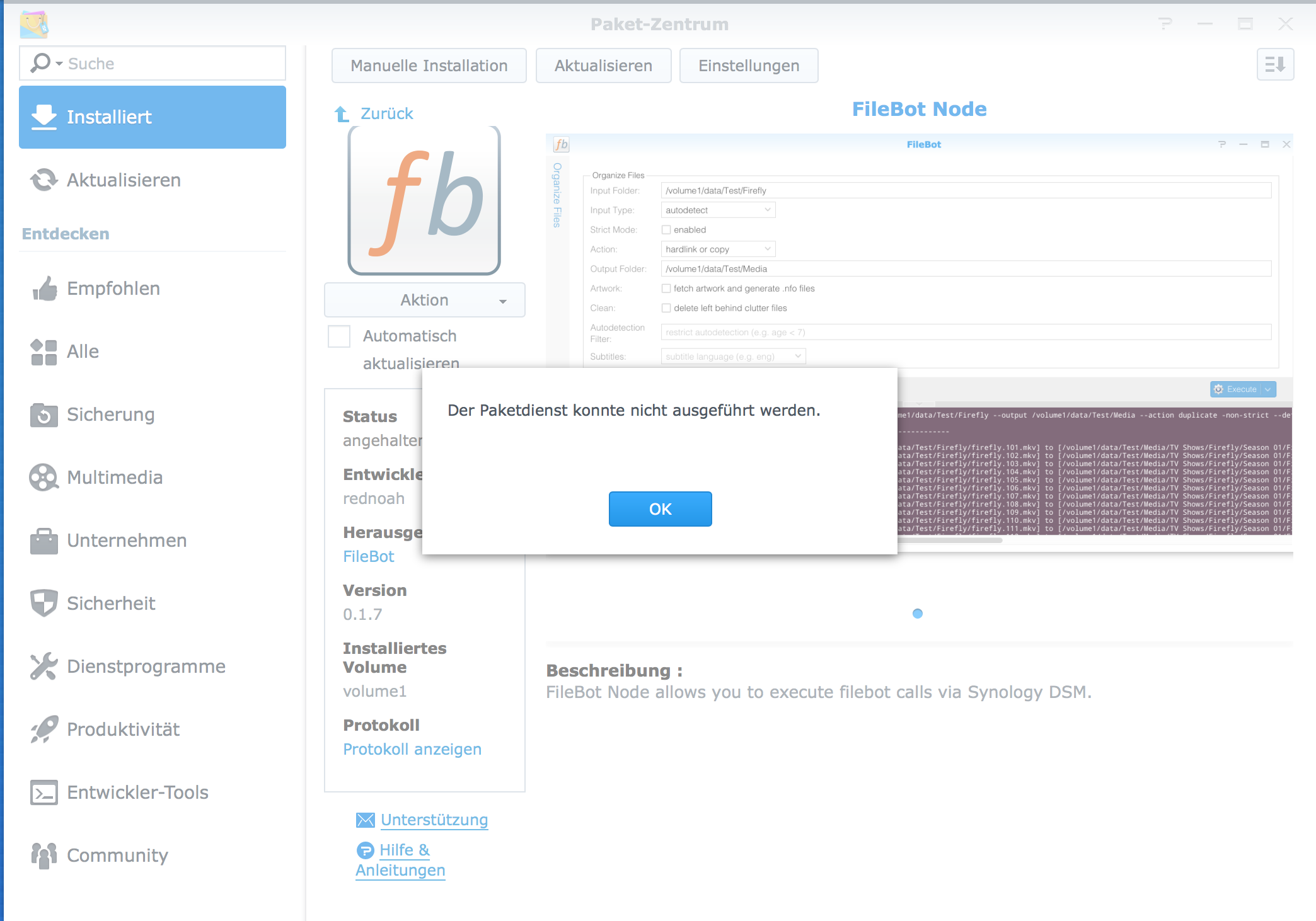 if i try to run FileBot Nodes a Message appears with "Der Packetdienst konnte nicht ausgeführt werden"
The log will give me the following output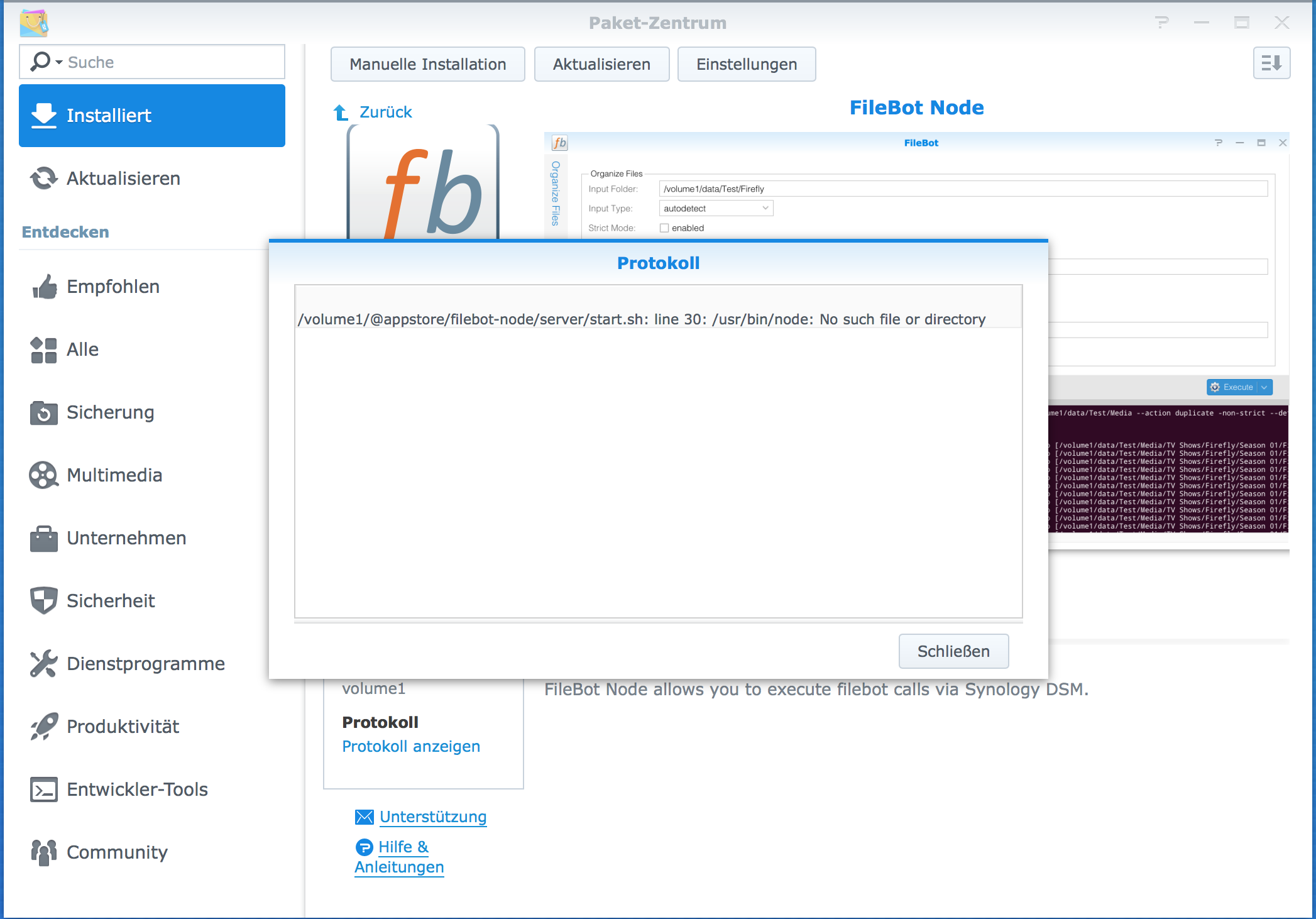 i hope anybody could help me with this error.