How do I receive my license file

?
After purchasing FileBot via Paddle, you will receive
2 emails
. The first email from
[email protected]
is your payment and license confirmation. The second email from
[email protected]
will contain your license file
(e.g. T1000.psm)
as attachment.

If you did not receive
2 emails
, please
check your Spam folder
. If you're using a Desktop application to receive Email via POP3 or IMAP, please check the Spam / Junk mail folder via the web interface as well.

If you have received
no email
at all then you have likely mistyped your email address or your mail server is rejecting emails. In this case, please PM me your
name
and
@gmail.com
address, so I can manually resend your license.
1. Paddle Payment & License Confirmation
:
2. FileBot License File
:

Microsoft email accounts (e.g.
@hotmail.com
,
@outlook.com
, etc) are notorious for blocking emails. Contact us if you did not receive your license file, and consider using
@gmail.com
for important email in the future.
Email providers that are known to silently block emails
(or simply fail to receive email due to bad mail server configuration)
from
[email protected]
without telling you:
hotmail.com

comcast.com

gmax-topmail.de

iinet.net.au

worldonline.co.za

Avoid these email providers at all costs! Use reliably services such as
Gmail
instead!
How do I install my license file

?
Option 1
:
You can activate your license by double-clicking on the license file or right-clicking the license file and opening it with FileBot.
Option 2
:
If you've already started using FileBot, then you can also activate the license from within the app when prompted: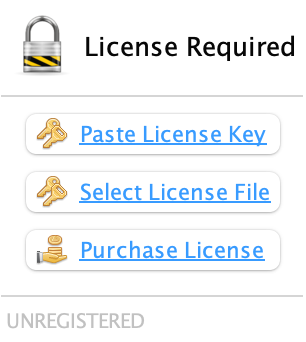 Option 3
:
If you are using the command-line, then you can install your license with the
filebot --license *.psm
command: