I am using the FileBot beta version downloaded via homebrew (not the MAS version) and I get a warning each time I run FileBot. Allowing the app to bypass Gatekeeper using Admin credentials doesn't change this because the FileBot.app has a quarantine flag set. I am unsure why. Anyone familiar with this?? I did find a few articles:
how-macos-overrides-app-behaviour-including-quarantine
quarantine-apps
In the past on macOS once you have approved an app that is from an "unidentified developer" the system will keep a record of that exception and stop pestering you with warnings. This doesn't work with the homebrew installed version of FileBot. I am assuming because it's not signed at all? (
although other unsigned applications installed with homebrew don't exhibit this behavior)
These are the typical windows we are used to, but allowing this app to run once doesn't resolve the warning for the second launch because it has a quarantine flag set.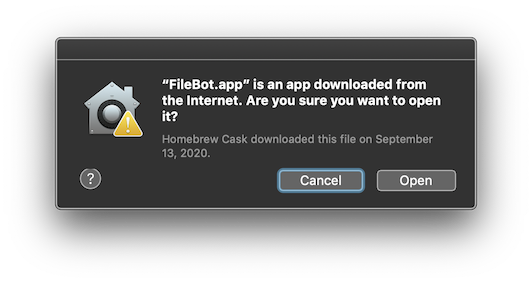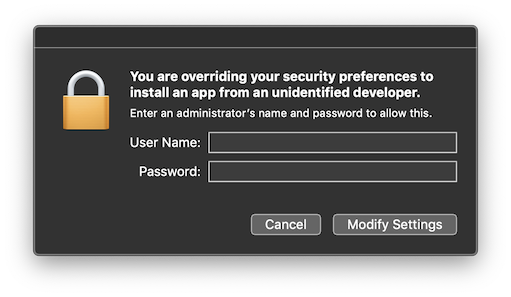 To make sure gatekeeper's list of overrides includes my new exception for FileBot.app:
Checking to see if the application is signed shows that it is not signed.
disable-the-use-of-the-com-apple-quarantine-extended-attribute-on-mojave
How do I stop the "Are you sure you want to open it?" dialog box from displaying when I open an app?