Good morning
Just tried these and wondering if they are still compatible as stated on the following page:
viewtopic.php?t=10969
I am unable to choose the menu items that you show as working together.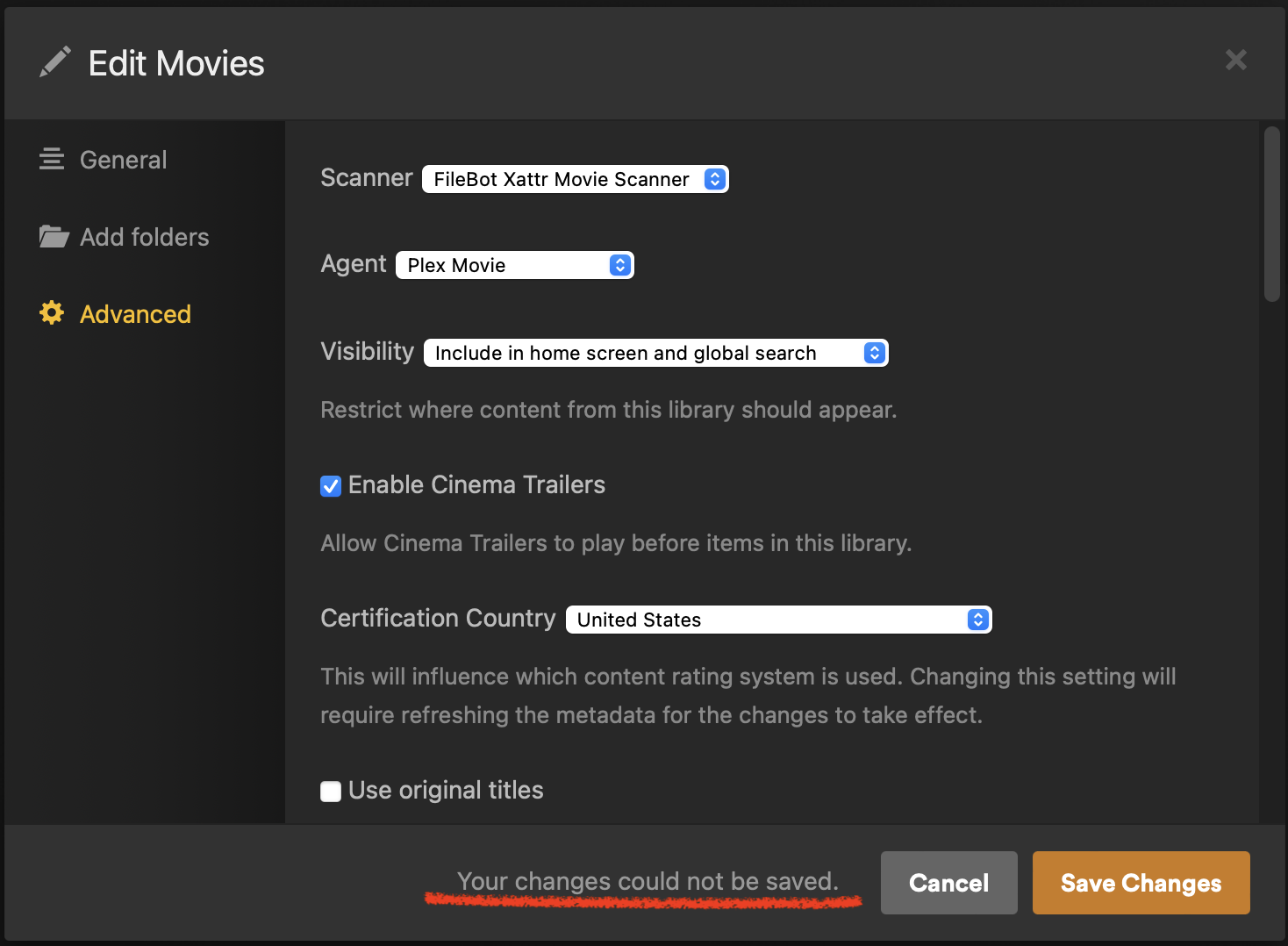 I can choose "Personal Media", "Plex Movie (Legacy)", "The Movie Database". If I choose "Plex Movie" for the Agent then the Scanner is automatically switched back to "Plex Movie" as well.